Product & Services
Cost-effective electrical, hydraulic, and mechanical assembly services.
Multiple-head plasma and laser burning tables handle a broad range of plate sizes and thicknesses.
Cost-effective collaborative services to meet all of your manufacturing needs at one site, all with focused emphasis on quality.
We've designed and fabricated more counterweights than just about anyone in the industry and thanks to our extraordinary buying power we can get them to you for less.
Seasoned engineers provide critical project oversight and support throughout the production process to ensure proper implementation of all your requirements.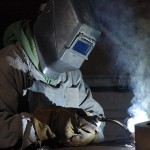 Delivering complex high-strength fabrication with multiple robotic welding cells complemented by certified welding specialists trained in a variety of techniques.
Fine-tolerance results with presses operating to a flatness of one-half AISI or ASTM standards.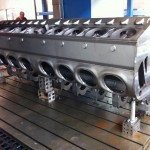 A flexible, production-oriented machine shop geared to meet a wide range of customer requirements. Skilled machinists and specialized equipment support advanced capabilities.
High-volume throughput and high-quality finishes on our automated conveyorized paint line.

Our experienced team and Certified Chemistry Plate deliver lower total cost to our customers. We prove it every day.